This back stool is part of the Kranky range of stools, chairs and larger furniture and is inspired by the early handmade furniture of the Highlands and Islands of Scotland. In the past people often made their own furniture out of necessity using materials at hand or gleaned from the hedgerow or beach. I have lived in Scotland for a number of years and extensively visited homes and crofting collections. I enjoy the boldness and immediacy of design and use of colour. Adapting design to available materials and using simple yet strong construction techniques.
This back stool is made from Suffolk Oak for the seat and crest rail and Ash for the legs and spindles. The Ash log was split using traditional tools and then hand turned on a lathe. The Oak seat has a waney edge following the original bark line. The finish is paint, oil and lastly wax.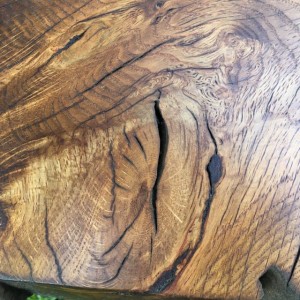 I make a range of pieces in this style so please get in touch if you have a need or request for other pieces.