Events 2022
"Coastal Walking" A joint exhibition at Mill Tye Gallery, Great Cornard featuring work inspired by the East Anglian Coast, April 8th – 29th.
"Wood Works" at the Aldeburgh Gallery. This is a joint exhibition with Derek Chambers, local printmaker and member of the Sudborne Park Printmakers, 28th April – 4th May.
Suffolk Open Studios at the Pond Gallery, Snape. 5th – 18th May.
Suffolk Open Studios, open studio 18th – 19th June TBC. Visits also by appointment.
Suffolk Craft Society at the Longshed, Woodbridge, 12th – 31st July.
Mary' War, a look back in time to living through the war years as a young child living in Felixstowe, a town that was largely evacuated early in the war with many shops and houses closed up. The beach was out of bounds, mined, barbed wired and defended and a pass was needed to enter the town!
Date and venue tbc.
Events 2021
"Wood"  a joint exhibition with printmaker, Derek Chambers, Aldeburgh Gallery 11th – 17th November.
Suffolk Open Studios, we will be opening for two weekends in June, details to follow.
Craftco, Southwold April 2021. An exhibition of woodturning inspired by the Suffolk coast.
Events 2020
Carousel Gallery, Framlingham December 30th to January 5th 2021
A joint exhibition with Sharon McMullin who makes beautiful stained glass, John Quayle, automaterist and Derek Chambers a very skilled local printmaker.
All this was written early in the year and now most events have been cancelled. Some exhibitions were moved online and others rescheduled for next year.
There are a lot of interesting events coming up this year, although sadly Weird and Wonderful Woodfair is not happening. Just a brief list of events I am involved with. I will add dates and more details shortly.
Suffolk Craft Society show at Bury St. Edmunds.
Aldo Valley Spring Festival
Craftco, an exhibition of woodturning inspired by the Suffolk coast, now May 2021.
Benhall Open Studios in June.
Blythburgh Christmas  Fair, great mince pies and mulled wine!
SUFFOLK OPEN STUDIOS
I will be opening my studio in Benhall, on the weekend of 15-16th June. The focus will be on woodturning but I also hope to have some automata and furniture on show.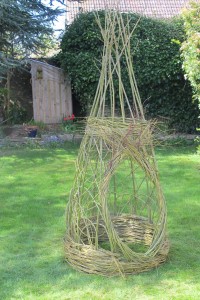 SUFFOLK CRAFT SOCIETY
The summer show in Aldeburgh will be early July to mid August 2019. Please see the SCS website for details.
WEIRD AND WONDERFUL WOOD  May 2020
I am hoping to be at the "Weird and Wonderful Woodfair" next year after a break of several years. This used to be one of my favourite shows and Tarby has done a great job of keeping up the quality and focus of the show.
www.weirdandwonderfulwood.co.uk
BENTLEY WOODFAIR
Come and celebrate 20 years of Woodfair
September, dates tbc.
ICKWORTH PARK WOODFAIR
Late autumn, I haven't been for  long while but I hear it is a great opportunity to buy timber.